CHECK OUT SOME of these books that are new to the library for the weekend!
Three Dark Crowns by Kendare Blake
On an island where a set of triplets are born in every generation, three sisters, all equal heirs to the crown and possessor of magic, must now fight for the title in a game of life or death.
Patina by Jason Reynolds
A newbie to the track team, Patina "Patty" Jones must learn to rely on her family and teammates as she tries to outrun her personal demons.
Side Effects May Vary by Julie Murphy
Alice is ready to go out in a blaze of glory, but then she discovers she's in remission from cancer and she must deal with all of the mistakes she's made and the people she's hurt.
As Brave as You by Jason Reynolds
When two brothers decide to prove how brave they are, everything backfires.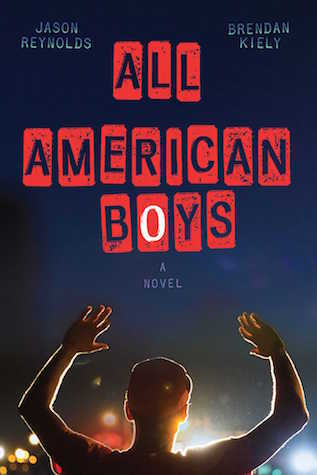 All American Boys by Jason Reynolds
When sixteen-year-old Rashad is mistakenly accused of stealing, classmate Quinn witnesses his brutal beating at the hands of a police officer who happens to be the older brother of his best friend
Outcasts United by Warren St. John
American-educated Jordanian Luma Mufleh founds a youth soccer team comprised of children from Liberia, Iraq, Afghanistan, and the Balkan states, and elsewhere in the refugee settlement town of Clarkston, Georgia, bringing the children together.
The Player King by Avi
In 1486 England, a penniless kitchen boy named Lambert Simnel is told by a mysterious friar that he, Lambert, is actually Prince Edward, the true King of England, setting him on a dangerous course to regain the throne. Based on a true story.
What was Hurricane Katrina? by Robin Koontz
Presents an accounting of Hurricane Katrina from start to finish, including rescue efforts and survivor stories.