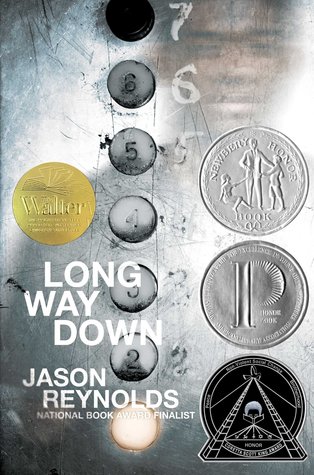 1. Long Way Down by Jason Reynolds
As Will, fifteen, sets out to avenge his brother Shawn's fatal shooting, seven ghosts who knew Shawn board the elevator and reveal truths Will needs to know.
2. QB 1 by Mike Lupica
Jake Cullen, fourteen, lives in the shadows of his father and older brother until he becomes the starting quarterback for the high school football team and finally has his chance to shine.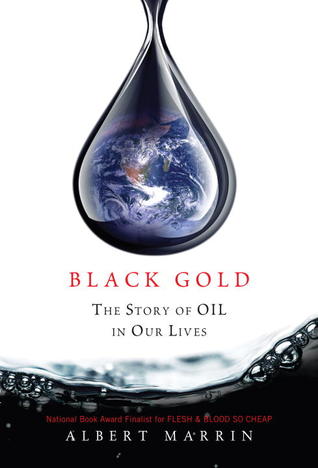 3. Black Gold: The Story of Our Lives by Albert Marrin
A history of the slick and foul-smelling substance that drives our existence and that becomes scarcer as our dependence on it grows.
4. Booked by Kwame Alexander
Twelve-year-old Nick loves soccer and hates books, but soon learns the power of words as he wrestles with problems at home, stands up to a bully, and tries to impress the girl of his dreams.
5. Braced by Alyson Gerber
When twelve-year-old Rachel learns that her scoliosis has worsened and she will need to wear a back brace to keep her spine straight, she is devastated; afraid that she will not be able to play soccer, and terrified that she will not be able to hide her condition from her friends and classmates–but her mother is determined to spare her the spinal fusion surgery that she herself had as a teenager.
6. Geekerella by Ashley Poston
Geek girl Ellie hopes to go to ExcelsiCon Cosplay to meet the actor (closet nerd Darien) scheduled to play Federation Prince Carmindor in a reboot of the movie 'Starfield.
7. A Child Called It by Davis Pelzer
Tells the story of a child's abuse at the hands of his alcoholic mother.
8. Butter by Erin Jade Lange
Unable to control his binge eating, a morbidly obese teenager nicknamed Butter decides to make a live webcast of his last meal as he attempts to eat himself to death.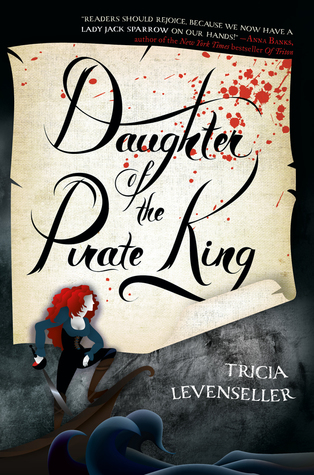 9. Daughter of the Pirate King by Tricia Levenseller
When her father, the ruthless pirate king, discovers that a legendary treasure map can be found on an enemy ship, his daughter Alosa knows that there's only one pirate for the job – herself. Leaving behind her beloved ship and crew, Alosa deliberately facilitates her own kidnapping to ensure her welcome on the ship.
10. Golden Boy by Tara Sullivan
A Tanzanian albino boy finds himself the ultimate outsider, hunted because of the color of his skin.