Have you picked out your long weekend reads yet? Here are a few we love about summertime. The autumn smell and feel is drifting through the air but we want to highlight some of the best books about summer.
Second Chance Summer by Morgan Matson
After Taylor Edwards' family gets devastating news, they decide to spend one last summer all together at their lake house in the Pocono Mountains, they get to know each other again and bond, and Taylor remembers her past friends and crush.
2. The Hidden Summer by Gen Phillps
When twelve-year-old Nell and her best friend, Lydia, are forbidden to see each other, they hatch a plan to spend their summer days in an abandoned miniature golf course, where they soon find others in search of a home.
3. The Summer I learned to Fly by Dana Reinhardt
Thirteen-year-old Drew starts the summer of 1986 helping in her mother's cheese shop and dreaming about co-worker Nick, but when her widowed mother begins dating, Drew's father's book of lists, her pet rat, and Emmett–a boy who is on a quest of his own–help her cope.
4.  Memories of Summer by Ruth White
In 1955, thirteen-year-old Lyric finds her whole life changing when her family moves from the hills of Virginia to a town in Michigan and her older sister Summer begins descending into mental illness.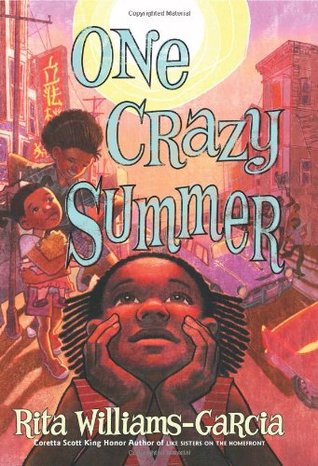 5. One Crazy Summer by Rita Williams-Garcia
In the summer of 1968, after travelling from Brooklyn to Oakland, California, to spend a month with the mother they barely know, eleven-year-old Delphine and her two younger sisters arrive to a cold welcome as they discover that their mother, a dedicated poet and printer, is resentful of the intrusion of their visit and wants them to attend a nearby Black Panther summer camp.
6. Summer of the Mariposas by Guadalupe McCall
In an adventure reminiscent of Homer's Odyssey, fifteen-year-old Odilia and her four younger sisters embark on a journey to return a dead man to his family in Mexico, aided by La Llorona, but impeded by a witch, a warlock, chupacabras, and more.