NEW BOOKS!!!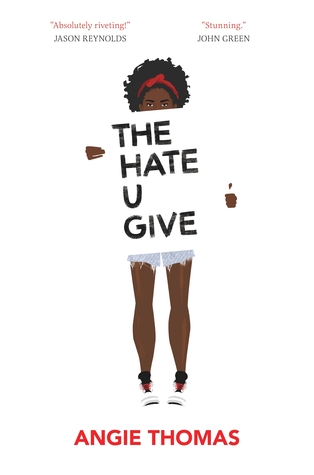 1. The Hate U Give by Angie Thomas
Sixteen-year-old Starr Carter moves between two worlds: the poor neighborhood where she lives and the fancy suburban prep school she attends. The uneasy balance between these worlds is shattered when Starr witnesses the fatal shooting of her childhood best friend Khalil at the hands of a police officer. Khalil was unarmed. Soon afterward, his death is a national headline. Some are calling him a thug, maybe even a drug dealer and a gangbanger. Protesters are taking to the streets in Khalil's name. Some cops and the local drug lord try to intimidate Starr and her family. What everyone wants to know is: what really went down that night? And the only person alive who can answer that is Starr. But what Starr does-or does not-say could upend her community. It could also endanger her life.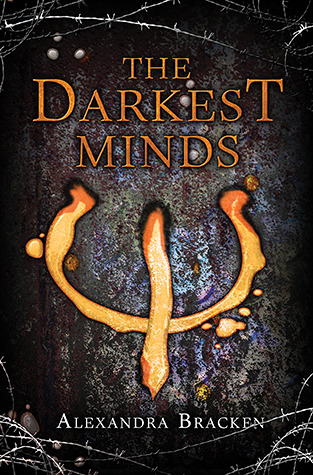 2. The Darkest Minds by Alexandra Bracken
Sixteen-year-old Ruby breaks out of a government-run 'rehabilitation camp' for teens who acquired dangerous powers after surviving a virus that wiped out most American children.
3. Legendary by Stephanie Garber
Having made a deal with a criminal to save her sister Scarlett from a disastrous arranged marriage, Tella must win Caraval and uncover Legend's identity, or risk losing everything, including her life.
4. Be Prepared by Vera Brosgol
All Vera wants to do is fit in–but that's not easy for a Russian girl in the suburbs. Her friends live in fancy houses and their parents can afford to send them to the best summer camps. Vera's single mother can't afford that sort of luxury, but there's one summer camp in her price range–Russian summer camp. Vera is sure she's found the one place she can fit in, but camp is far from what she imagined. And nothing could prepare her for all the 'cool girl' drama, endless Russian history lessons, and outhouses straight out of nightmares!
5. Invisible Emmie by Terri Libenson
Crushes. Humiliation. Drama. Middle school. This is the story of two totally different girls–quiet, shy, artistic Emmie and popular, outgoing, athletic Katie–and how their lives unexpectedly intersect one day, when an embarrassing note falls into the wrong hand.
6. Dread Nation by Justina Ireland
Jane McKeene was born two days before the dead began to walk the battlefields of Gettysburg, Pennsylvania–derailing the War Between the States and changing the nation forever. In this new America, safety for all depends on the work of a few, and laws like the Native and Negro Education Act require certain children attend combat schools to learn to put down the dead. But there are also opportunities–and Jane is studying to become an Attendant, trained in both weaponryand etiquette to protect the well-to-do. It's a chance for a better life for Negro girls like Jane. After all, not even being the daughter of a wealthy white Southern woman could save her from society's expectations. But that's not a life Jane wants. Almost finished with her education at Miss Preston's School of Combat in Baltimore, Jane is set on returning to her Kentucky home and doesn't pay much mind to the politics of the eastern cities, with their talk of returning America to the glory of its days before the dead rose. But when families around Baltimore County begin to go missing, Jane is caught in the middle of a conspiracy, one that finds her in a desperate fight for her life against some powerful enemies.
7. Checked by Cynthia Kadohata
To help his dog through cancer treatment, Conor gives up hockey and finds himself considering who he is without the sport that has defined him, and connecting more with his family and best friend.