1. Outsiders by SE Hinton
Ponyboy can count on his brothers. And on his friends. But not on much else beside trouble with the Socs, a vicious gang of rich kids whose idea of a good time is beating up "greasers" like Ponyboy. At least he knows what to expect. until the night someone takes things too far.
2. Golden Boy by Tara Sullivan
A Tanzanian albino boy finds himself the ultimate outsider, hunted because of the color of his skin.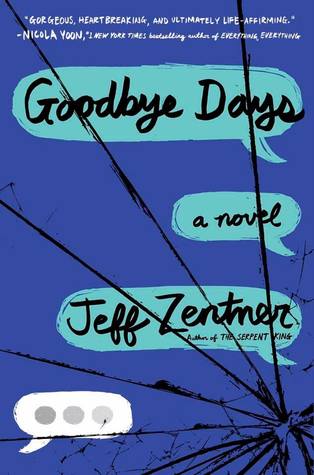 3. Goodbye Days by Jeff Zentner
Looks at a teen's life after the death of his best friend and how he navigates through the guilt and pain by celebrating their lives–and ultimately learning to forgive himself.
4. Legends of Zita the Spacegirl by Ben Hatke
Zita is determined to find her way home to Earth, but her exploits have made her an intergallactic megastar, and as her true self is eclipsed by her public persona, she faces a robot doppelganger, unsure of who she can trust.
5. Ashes to Asheville by Sarah Dooley
Twelve-year-old Fella is swept away on a wild road trip by her older sister Zany to fulfill their late mother's dying wish.
6. Closed for the Season by Mary Downing Hahn
When thirteen-year-old Logan and his family move into a run-down house in rural Virginia, he discovers that a woman was murdered there and becomes involved with his neighbor Arthur in a dangerous investigation to try to uncover the killer.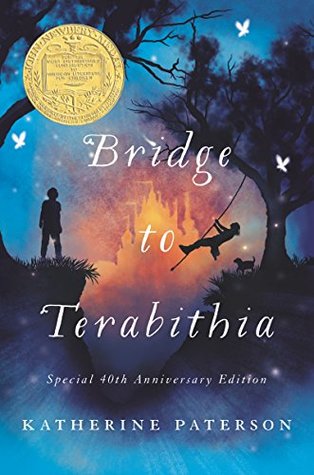 7. Bridge to Terabithia by Katherine Paterson
This is a story about a girl and her best friends and how they build their friendship that comes to an abrupt end.
8. Treaties, Trenches, Much and Blood by Nathan Hale
World War I set the tone for the 20th century and introduced a new type of warfare: global, mechanical, and brutal. Nathan Hale has gathered some of the most fascinating true-life tales from the war and given them his inimitable Hazardous Tales twist. Easy to understand, funny, informative, and lively, this series is the best way to be introduced to some of the most well-known battles (and little-known secrets) of the infamous war.
9. See You in the Cosmos by Jack Cheng
Eleven-year-old Alex Petroski, along with his dog, Carl Sagan, makes big discoveries about his family on a road trip and he records it all on a golden iPod he intends to launch into space.
10. You Wouldn't want to be at the Boston Tea Party! by Peter Cook
Humorous illustrations, captions, and sidebars describe the events leading up to and including the Boston Tea Party.